DTU Bioimaging Core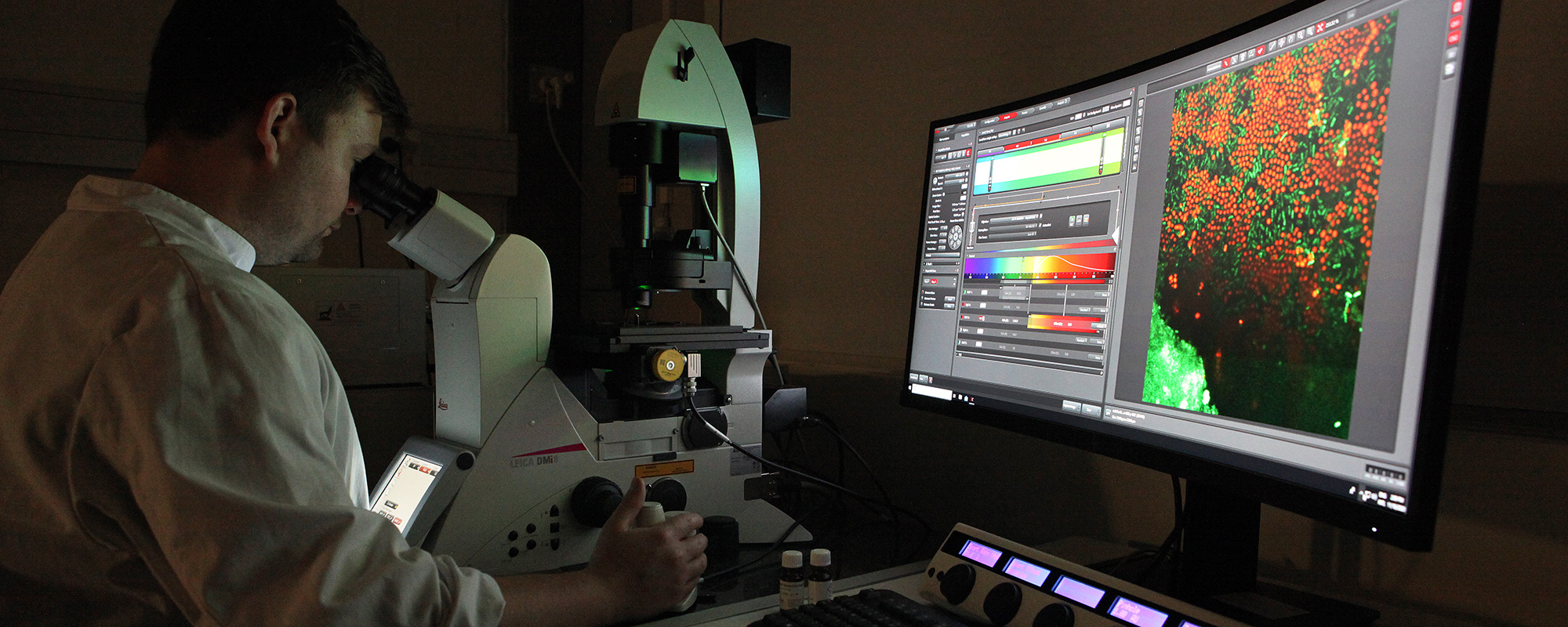 The Bioimaging Core facilitates the analysis of cells by optical imaging tools: From advanced high-resolution 3D and 2D microscopy over colony analysis to single cell quantitation using flow cytometry and cell sorting. We offer self-service analysis by trained users or assisted analysis. We can also provide imaging of your cells on a contract research basis.
For high content screening the Bioimaging core has an advanced robotics system. In collaboration with the DTU Metabolomics Core we offer Imaging mass spectroscopy to spatial map metabolites in complex samples. The core also has an atomic force microscope. The Bioimaging core will keep expanding to include more advanced imaging capabilities.
The Bioimaging Core offers the PhD course 27820 Microbial Biofilm Techniques which teaches growing microbial biofilms, with emphasis on imaging techniques, primarily 3D Confocal microscopy and fluorescence microscopy.
The Bioimaging Core also offers hands-on courses for small groups to microscopy techniques. These courses can be tailor made for the participant's needs and include training on the instruments in the core facility. These courses are available for external participants under the Life Long Learning program.